As the pandemic hit, I reached out to  Dr. Wires, who's been in hibernation for a couple of years. I had a sense of urgency and uncertainty, being at the Lower East side of Manhattan. His research focuses on conversation theory and cybernetics. He lectures on these topics and he is very outspoken. I really wanted to hear his point of view, to make sense of the mess we are living in. Dr. Wires is very clear, direct and as we say in Panamá "no tiene pelos en la lengua" (it translates as "he has no hairs in his mouth" basically that he speaks his mind freely – It is quite refreshing!).
Dr. Wires's sassiness, irreverence, purity of intention and rigorous honesty (both emotionally and intellectually) was captured in a conversation and in all seriousness we shared it with the Sigbovik 2020 conference at Carnegie Mellon University (held online). Listen, enjoy and start meaningful conversations, even if remote.
The Interview
Q&A
Question 1: What is the meaning of Cybernetics?  Could you explain the relationship that Cybernetics proposes "Human as Designer and Machine as Designer"?
Question 2: What are your thoughts on identity and AI (Artificial Intelligence)?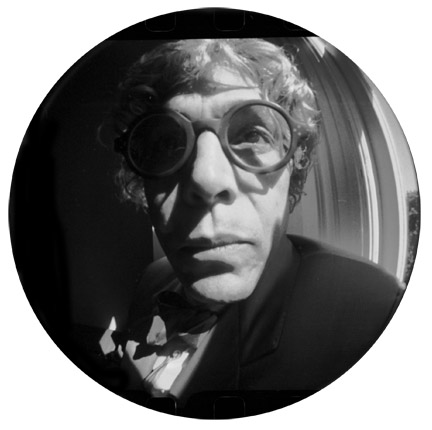 About Dr. Wires
Dr Wires has been thinking and conversing about the need that we Always Be Connected and he formed his non-profit, ABC Institute for the purpose of sharing his insights. Dr Wires first emerged as a response to the increasing distancing caused by technology in the Internet Age and his name is both real and metaphorical. His background is humanities and science, cybernetics and conversation, and he usually has trouble telling the difference. He took 
Brazil by storm in 2008
. He was once 
thrown off the Apple campus in Cupertino
 for trying to film on-site from his classic Citroën DS 21. He is most famous for his short videos, including 
Dr Wires Explains Splodges
 and 
Dr Wires on Two Screens
  More of his unique body of work is available at 
DrWires.com
.